Enteral-Lok Syringe Converter and Cap


Simply fill the syringe and attach the EL-100 and cap to whatever brand male luer locking syringe your hospital is currently buying and the syringe is capped and permanently converted, as per JCAHO standards for enteral feeding, in one simple step, eliminating misconnections.  Let the results speak for themselves!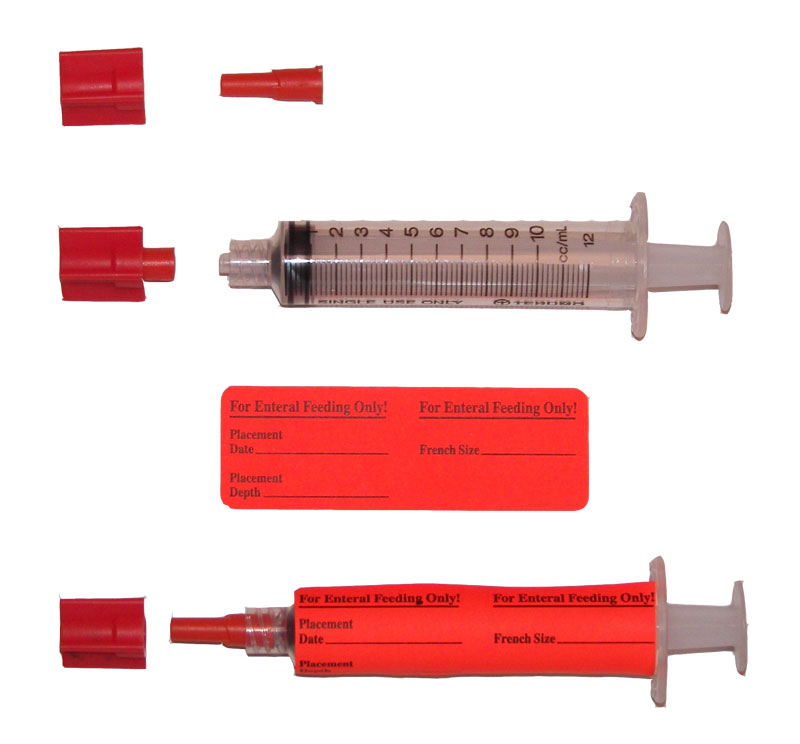 EL-100
Syringe Converter. Sterile 100 per box.
PERMANENTLY locks onto Male Luer Syringe converting it to an Oral Syringe.
Syringe pump accuracy is not compromised.
Fits any size Male Luer Locking syringe, any brand.
Sterile, individually packaged.
Includes syringe label.
Caps syringe.
Eliminates the need to stock multiple syringes saving space.
Allows for a completely sterile delivery system at a substantial cost savings to.
Meets Joint Commission on the Accreditation of Healthcare Organizations (JCAHO) standards and regulations.